This is my page.  I post anything I personally love, regardless of whether or not it is part of the Good + Crafty Make Your Life Better Movement. Enjoy and let me know what you think!

Loves,
Ceci

Castle Baths – 16 oz Prayer Dead Sea Salts for the Soul – Bath Salts – Lavender Bergamot Rose Pink Grapefruit – $38.00
Many people consider a warm bath an ideal place to relax, meditate, and pray – and it can be even more conducive to spiritual thought when you add Castle Baths' Prayer Dead Sea Bath Salts. Our Prayer aromatherapy spa line is made with the essential oils of Lavender, Bergamot, and Pink Grapefruit, as well as pure Rose absolute to help relax your body and allow your mind to focus on matters of the soul. Once you try bathing in real aromatherapy bath salts as opposed to those cheap, drying salts you see on clearance in the store, you'll probably never want to go back! Just about everyone who makes the switch to using 100% pure, authentic Dead Sea Salts in their baths considers them well worth the few extra dollars.
| | |
| --- | --- |
| | Airtouch Height Adjustable Table – $1,469.00Whether sitting or standing, it is easy to raise or lower the table-which can hold up to 150lbs of weight- to an ergonomic and convenient position which works for you. |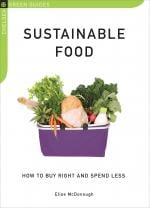 Sustainable Food – $7.95
Wondering whether itês worth it to splurge on the locally raised beef? What about those organic carrots? New in the Chelsea Green Guides series, Sustainable Food: How to Buy Right and Spend Less helps the average shopper navigate the choices, whether strolling the aisles of a modern supermarket or foraging at a local farmers market.

The Incredible Cedar Teaser Cat Toy (as seen on Martha Stewart Show) – $79.99
The Incredible Cedar Teaser is an eastern red cedar cat and mouse pong toy. It is 12″ long by 6″ wide and 6″ tall. It has been finshed with 3 coats of clear satin polyurathane (same stuff used on wood floors). Cats really love this toy and 3 can play at once because there are 3 mouse holes!
Here's how it works….
The cat or cats can see the ball from the side and front holes. Once the ball begins bouncing around inside the box, they get excited and put their paws into the hole and try to capture the "mouse". We've seen cats roll on their back and put a paw into each hole, and run away get into an attack stance, and then pounce at the ball, knocking it all the way to the back of the box. The bottom of the box is sloped and cupped so that when the cat removes its paw the "mouse" always returns to the front to torment the cat.
Each of our red cedar scratchers is handmade by a skilled craftsman, so the photograph is representive of the specific style. Your unit will not look exactly like the one shown, but will be close to its measurements and style. Each piece is a unique work of art!
Custom made to order, usually leaves our warehouse in 7 – 10 business days.
If you enjoyed my page –
email me: hi@goodcrafty.com
Friend me on FB
Stalk me (virtually, not literally) on IG